Editors
Hannah Reyes, Co-Editor
Hannah Reyes (she/her) is a first-generation Latina scholar currently pursuing her doctorate in the Higher Education and Student Affairs program at The Ohio State University. Originally from Corpus Christi, Texas, Hannah attended Mississippi State University (MSU) for her B.S. in Kinesiology before then working professionally for MSU's multicultural center. There, she advised groups like the Latino Student Association and cultivated and later pursued her passion for student affairs at Auburn University for her master's. Committed to underserved student issues, Hannah incorporates equitable frameworks like Community Cultural Wealth and intersectionality in her own praxis and research.
Ricardo "Richie" Silva, Jr., Co-Editor
Ricardo "Richie" Silva grew up in the small border town of El Centro, CA, and is the son of two Mexican immigrants. His time playing marching band and mariachi inspired him to study music at California State University, Los Angeles (Cal State LA). After receiving a BS in Marketing Management, a BA in Music, and a minor in economics from Cal State LA, Ricardo worked for a music festival company. He oversaw staff training and management at music festivals such as Coachella and Ultra. His passion for higher education began when he started traveling as a leadership consultant for his college fraternity, Sigma Nu Fraternity, Inc. Traveling to 30+ universities a semester inspired Ricardo to study Higher Education at the University of Arkansas (Arkansas). Ricardo completed his M.Ed. of Higher Education at Arkansas while working as the Graduate Assistant for Greek Housing. During his time at Arkansas, he joined the Nuevo South Research team as a research assistant and quickly grew interested in the research and practice of diversity and inclusion. Ricardo recently left the Department of Student Diversity and Multicultural Affairs (SDMA) at LUC as the Coordinator of Strategic Initiatives and Administration to assume the co-editor role alongside Hannah.
Tori Callais, Associate Editor
Tori Callais is a third-year doctoral student in the higher education program at Loyola University Chicago and works with Dr. Demetri Morgan as a research assistant. Prior to enrolling at Loyola, Tori worked as a practitioner in the areas of orientation, first year experience, college access, as well as working in state government. Her research interests include critical whiteness studies, the intersection of whiteness and gender, and antiracism in higher education. Tori received her Bachelor of Arts degree from Louisiana State University with a major in liberal arts- concentration women and gender studies and minors in sociology and social work. She holds a Master of Arts Degree in Higher Education Administration from Louisiana State University. Outside of her studies, Tori can be found playing with her dog, exploring the nearest park, or spending time with family and friends.
Lisa Combs, Associate Editor
Lisa Delacruz Combs is a third-year doctoral candidate in the Higher Education and Student Affairs Program at The Ohio State University. She recently transitioned from her role as a Program Coordinator in the Student Diversity and Multicultural Affairs Office at Loyola University Chicago. Her research interests include race, multiraciality, Filipinx identity, and identity interconnections. She received her B.A. in English and Political Science from The Ohio State University and her M.S. in Student Affairs in Higher Education from Miami University in Oxford, Ohio. In her free time, Lisa is a fitness instructor and enjoys watching TV, shopping, and eating desserts.
Tristen Hall, Editorial Assistant
Tristen Hall is a third year doctoral candidate in Student Affairs in Higher Education at Miami University - Oxford, OH. Their research interests include race and racism, relationality, and horizontal oppression in higher education. Using a transnational feminist and critical race lens, their research seeks to examine the complexities of multiple marginalized identities and solidarity building. Tristen earned their B.A. in Psychology and Women, Gender and Sexuality Studies from the University of Cincinnati in 2017 and their M.Ed. in Higher Education from Loyola University Chicago in 2019. Outside of school and writing, Tristen enjoys hiking, trying new recipes, and playing with their dog Moonie.
Angie Kim, Editorial Assistant
Angie Kim (she/her) is a 1.5 generation Korean American second-year PhD student in Higher Education at the University of Michigan. Born and raised in Seoul, South Korea, Angie moved to San Gabriel Valley, CA at the age of 12. Angie's research interests examine institutional anti-racism initiatives through the lens of neoliberalism, colonialism, and racial capitalism that fabricate higher education and move higher education towards justice by building necessary organizational and interpersonal conditions that allow for critical interdependencies across constituencies. Before graduate school, Angie served as the Associate Director for Inclusive Engagement and Student Life at New York University Silver School of Social Work and worked at NYU Residential Life and Housing Services. Angie received her B.A. in Cognitive Science at the University of Southern California and M.A. in Higher Education & Student Affairs at New York University.
Candice Peters, Editorial Assistant
Candice Peters, born and raised in Kingston, Jamaica, is an international Doctoral Candidate who is pursuing a Ph.D. in Education, with a concentration in Urban and Diverse Learning Environments, at Rowan University. Candice works on campus, at Rowan, serving as the Graduate Coordinator of the Dr. Harley E. Flack Student Mentoring Program in the Office of Social Justice, Inclusion, and Conflict Resolution (SJICR). Playing her part in the advancement of social and racial justice, through research and scholarship, Candice employs critical and intersectional methodologies, frameworks, and sensibilities, producing heart work that promotes access, success, equity, and justice for the various (sub)groups of Black women and girls, Afro-Caribbean peoples, international students, and graduate students that function within the academy. Candice holds a master's degree in Higher Education Administration from the University of Georgia (UGA) and a bachelor's degree in Communications, with minors in Marketing and Human Resource Management, from Adelphi University. She is proud of her Jamaican roots, and enjoys dancing, competitive games, and great food.
Jasmine Victor, Editorial Assistant
Jasmine Victor is a third-year doctoral student in the Educational Leadership and Policy Studies program at The University of Texas at San Antonio (UTSA) with an emphasis in Higher Education. She is a doctoral fellow within UTSA's Urban Education Institute and assists with research intended to improve the educational outcomes of San Antonio students. Her research interests include policies and practices that influence the development and trajectory of Black women in higher education; the wellbeing of Black faculty, staff, and students; student identity and leadership development; and career development. Jasmine holds a Bachelor of Journalism from The University of Texas at Austin and a Master of Arts in Public Relations from the University of Houston. After earning her first degree, Jasmine worked in administrative and communication roles at a Houston area non-profit for seven years. She also worked as a teaching assistant, served as a co-chair for a minority-serving multi-district college preparation program, and volunteered with a co-ed youth group. Ultimately, Jasmine desires to teach at the collegiate level, contribute to the body of education research, and increase the visibility of Black women in the academy.
Juanita Ariza, Editorial Assistant
Juanita is a first-year doctoral student in Higher Education, Student Affairs, and International Education at the University of Maryland-College Park. Prior professional experiences have encompassed work related to college access, minoritized student populations, and systemic barriers to student retention. She holds a M.S.Ed. in Higher Education and Student Affairs from Indiana University and undergraduate degrees from the University of Missouri-Columbia. Juanita's research interests span race and racism, the Latinx experience, and the neoliberalization of higher education. She is a proud Colombiana and her family is her foundation for everything she does.
Kiana Foxx, Editorial Assistant
Kiana Foxx is a third-year doctoral candidate in the Higher Education & Organizational Change program at UCLA. She received her bachelor's degree in Social Welfare from the University of California Berkeley, and her master's degree in Higher and Postsecondary Education from Teacher's College Columbia. Prior to earning her masters, she worked as a college advisor and worked with college access programs such as Upward Bound, Summer Bridge, and EAOP. Her research focuses on HBCUs, institutional inequality, racism, anti-racist education, and educational equity. In her free time, Kiana enjoys reading, traveling, live shows, going to the movies, and binge watching shows on Netflix and Hulu.
Kyoungjin Jang-Tucci (Jin), Editorial Assistant
Kyoungjin Jang-Tucci ("Jin") is a doctoral student in Educational Policy Studies program at the University of Wisconsin-Madison. Jin is also a project assistant at the Center for Research on College-Workforce Transitions. Her research interest centers broadly on postsecondary education related to work, (un)employment, workers' justice, and democratic workplace. Her recent works focus on asset-based approaches to underserved college students' career development and employment after graduation. Jin received her B.A. in Social Work and M.A. in Education from Yonsei University, South Korea. She enjoys hanging out with her cat Som and watching birds together.
Luz Burgos-López, Editorial Assistant
Luz Burgos-López (ella/she) is a fourth- year doctoral student in Learning, Leadership, and Educational Policy with a concentration in Higher Education, Racial Justice, and Decolonization at the University of Connecticut-Storrs (UConn). In addition, Luz is pursuing a certificate in Indigeneity, Race, Ethnicity, and Politics. Luz critically examines the construction and narratives of Latinidad and how scholars mobilize and (mis)use racial categories in the study of Latine students in higher education. As a white-Puerto Rican, she is interested in unpacking how whiteness is (de)racialized within Latine/a/x/o and Puerto Rican identity. Luz has an M.S. in Counselor Education from Central Connecticut State University and a B.A. in African American Studies from Wesleyan University. Lastly, Luz has over 12 years of experience in higher education and currently serves as an Assistant Dean of Students in the Dean of Students Office at UConn.
Katie Webber, Editorial Assistant
Katie is a PhD candidate in Health/Interpersonal Communication at the University of Connecticut, finishing her dissertation up over the next academic year to graduate in May 2023. At that time she will also have completed doctoral certificates in college student instruction and women's, gender, and sexuality studies at UConn. Katie earned her Master's in College Student Student Development & Counseling from Northeastern University in 2013, worked for about 6 years in various roles in higher education/student affairs before perusing her PhD. Her research, grounded in activism and social justice, is within critical interpersonal and health communication and aimed at exposing and subverting systems of oppression that impact (and the larger Discourses that inform them) the identities, interpersonal dynamics, and health outcomes for individuals and communities relegated to the margins of dominant d/Discourses of society.
Brittani Williams, Editorial Assistant
Brittani Williams is a 3rd year doctoral student-parent, earning her doctorate of philosophy in educational leadership policy from Texas Tech University. Williams also holds a full time position as a senior policy analyst for a national non-profit organization. She earned a B.S. in Psychology and M.A. in Higher Education Administration from Louisiana State University, A & M College in Baton Rouge, Louisiana. Williams has over 10 years of professional service in higher education, supporting student achievement and success as a practitioner and recently higher education policy analysis.
Journal Advisor
Dr. Katherine Cho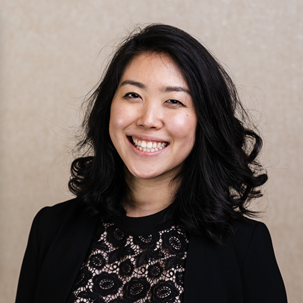 Dr. Katherine S. Cho comes from a family of educators. This, along with her experiences as a scholar, instructor, administrator, advocate, and activist, grounds her research, pedagogy, and commitment to critique educational institutions and (re)humanize academia. As an assistant professor in higher education at Loyola University Chicago, she explores how colleges and universities serve as both sites of transformation towards social justice and as sites of harm and violence. Her research spans across campus activism; institutionalized racism; retention efforts; and flipping the narrative of "why aren't students prepared for college" to "why aren't colleges prepared for students."
Prior, Dr. Cho was an assistant professor at Miami University, research analyst, higher education administrator, student affairs professional, wedding coordinator, mural artist, and worked for an educational nonprofit. She received a Ph.D. and M.A. in Education from the University of California, Los Angeles; an M.A. in Sociology & Education from Columbia University, Teachers College; and a B.A. in Public Policy Studies from Duke University. You can find her at her local plant shop, usually in crisis due to her overdramatic ficus plant, or at a bookstore dreaming of her own library. Online, she is at katscho[dot]com or on Twitter at katsch0 (a zero).
Advisory Board (2021-2024)
Antonio Duran, Auburn University, Twitter
Antonio Duran (he/him) is an Assistant Professor at Auburn University in the Administration of Higher Education program. Originally from Phoenix, Arizona, Antonio had the opportunity to attend New York University for his undergraduate institution thanks to a first-generation college student scholars program. From his time at NYU, he then attended Miami University in Oxford, OH, receiving his master's degree in Student Affairs in Higher Education. It was during his time at Miami University that he found his love for engaging in research about minoritized individuals in postsecondary education. He pursued this passion for research by obtaining his Ph.D. in Higher Education and Student Affairs from the Ohio State University. Now, his scholarship involves understanding how historical and contemporary legacies of oppression (e.g., racism, heterosexism, and trans oppression) influence college student development, experiences, and success.
Blanca Torres-Olave, Loyola University Chicago, SOE
Blanca Torres-Olave is an Associate Professor of Higher Education and International Higher Education at Loyola University Chicago. Her current research uses gendered and transnational perspectives to analyze the transition to the labor market and overall quality of employment for Science, Technology, Engineering, and Math (STEM) graduates. Her work on international higher education includes research on English-medium instruction in postcolonial contexts and its impact on student identity and academic communities; as well as the stratification of academic labor and networks from a comparative perspective. She received her PhD from the University of Arizona and also holds degrees from the University of British Columbia and from Universidad Autónoma de Chihuahua.
Brit Williams, St. Cloud State University, Twitter
Brittany M. Williams, Ph.D., is an Assistant Professor of Higher Education at St. Cloud State University in Minnesota. Her research critically examines workplace and career development issues, social class, identity, and HIV/AIDS prevention and awareness in college contexts. Black women and girls serve as her primary population for scholarly inquiry. An avid community builder, Williams is a co-founder of #CiteASista and one of five founding members of #SisterPhD, two digital counter-communities for Black women within and beyond college and university environments. Williams' scholarship, as well as her personal and professional advocacy, have been featured in and by the White House Initiative on HBCUs, National Public Radio (NPR), the National Black Women's Health Imperative (BWHI), Teach for America, the National Minority Aids Council (NMAC) and in a host of academic journals. You can find her tweeting away via @DrBritWilliams and online at drbritwilliams[dot]com.
Chris R. Glass, Boston College, Twitter
Chris R. Glass, PhD, is a Professor of the Practice in the Department of Educational Leadership & Higher Education at Boston College. His research and writing focus on issues of equity, sustainability, and belonging in global student mobility. He is the Editor-in-Chief of the Journal of International Students, the Co-Editor of the Routledge Studies in Global Student Mobility book series, and Vice President for Research and Public Policy at the STAR Scholars Network. He co-authored the recent monograph by the American Council on Education (ACE) titled, "Toward Greater Inclusion and Success: A New Compact for International Students" and was the recipient of the NAFSA Innovative Research in International Education Award. He has a deep commitment to the transformative power of international education, developed through years of leading study abroad programs and strengthened by personal connections with international students and scholars around the world. His research has been published in the International Journal of Educational Development, Studies in Higher Education, Higher Education Research & Development, Compare, International Journal of Intercultural Relations, and the Journal of Studies in International Education.
Lorenzo Baber, Loyola University Chicago, Twitter
Lorenzo DuBois Baber is an Associate Professor and Program Chair of Higher Education at Loyola University Chicago. Dr. Baber's scholarly interest broadly examine equity and social justice in post-secondary education. His research foci include leadership within community college contexts; experiences of minoritized students in post-secondary STEM education; and use of critical theory to inform higher education policies and practices.
Dr. Baber is the author of nearly forty journal articles, book chapters, and policy reports. His scholarship has been published in leading higher education journals and featured in public spaces, including the National Science Foundation website and National Public Radio (NPR). Dr. Baber has served on over 60 doctoral dissertations committees and chaired 18, including on that was awarded the 2017 Outstanding Dissertation of the Year from the American Association of Hispanics in Education. He has taught sixteen different course topics in higher education.
Raja Gopal Bhattar, Bhattar Consulting, LLC & American River College, Twitter
Dr. Raja Gopal Bhattar (pronouns: they/them/theirs) is a nationally-recognized higher education leader, advocate, strategist and author. Previously, Dr. Bhattar served as the Assistant Provost and Executive Director of the Center for Identity + Inclusion at the University of Chicago, overseeing the Office of Multicultural Student Affairs, LGBTQ Student Life and Student Support Services along with campus-wide climate and inclusion work. Raja has also held positions at the University of California – Los Angeles, American River College (Los Rios Community College District), University of Redlands, University of Vermont, Champlain College and Semester at Sea (University of Virginia). They hold a PhD and Master of Arts degrees in Higher Education and Organizational Change from UCLA, a Master of Education in Higher Education and Student Affairs Administration from the University of Vermont and Bachelor's in Psychology with a minor in Spanish Literature from Boston University.
Raja's work straddles qualitative and quantitative approaches to intersectional identity development and the experiences of LGBTQ people, immigrants, first-generation students, international students and people of color in higher education. Dr. Bhattar is an inaugural Racial Equity Fellow with InterFaith Youth Core's Interfaith America initiative. Dr. Bhattar comes from a lineage of Hindu spiritual leaders and is a proud queer and gender non-conforming person of color, 1.5 generation immigrant, first-generation college student and spiritual practitioner. They approach this work with a passion for sustainable organizational impact and a bold vision of equity and access through social change.
Stephen Santa-Ramirez, University at Buffalo, Twitter
Dr. Stephen Santa-Ramirez (he/him) is currently an Assistant Professor of Higher Education at the University at Buffalo. His vast experiences in higher education and student affairs include work in Multicultural and LGBT+ Affairs, Residential Life and Housing Services, and Migrant Student Services. A former Associate Editor for JCSHESA, Dr. Santa Ramirez's personal and professional experiences in higher education – and identity as a scholar-activist – have played formative roles in developing his research agenda. Writ large, his scholarship investigates campus racial climate, first-generation students' sense of belonging, and the various ways race, ethnicity, and im/migration inform Latinx collegians' educational experiences. Dr. Santa-Ramirez holds a Ph.D. in Educational Policy & Evaluation from Arizona State University, a master's in Student Affairs Administration from Michigan State University, and a bachelor's in Communication Studies from West Chester University. In his spare time, he enjoys salsa dancing, hiking, traveling, and binge-watching various tv shows.
Sydney Curtis, Loyola University Chicago
Originally from Dallas, Texas, Sydney Curtis (she/her) is a third-year doctoral student in Higher Education at Loyola University Chicago (LUC). Her research focuses on the relationship between spirituality, social justice, Black feminism, and critical pedagogies. She also works at the University of Chicago as a Learning Designer and offers editing, facilitation and curriculum design services through her LLC, Convey Editing and Curriculum Design. Sydney earned a B.S. in Athletic Training from Texas State University in 2016 and an M.Ed. in Higher Education from LUC in 2018. In her free time, she enjoys going on walks, listening to music, and visiting coffee shops throughout Chicago.
Tonia Guida, The University of Texas at Austin, Twitter
Tonia Guida currently serves on the faculty for the Diversity, Equity, and Inclusion Concentration in the College of Natural Sciences at The University of Texas at Austin and is a Visiting Scholar in the Center for Critical Race Studies at the University of California, Los Angeles. Her dissertation was titled, White College Women, Race, and Place Matters: White Undergraduate Women's Experiences and Perceptions of whiteness at UCLA, a qualitative study that examined whiteness, gender, and the lived environment for white undergraduate women. Her research agenda entails theorizing around whiteness in higher education and developing more racially and socially just campus environments. Her most recent scholarship has been featured in Taboo, Urban Education, The Review of Higher Ed, Journal of Student Affairs Research and Practice, and Community College Review.
Travis Smith, University of Florida, Twitter
Dr. Travis C. Smith earned a Ph.D in the Educational Leadership in Higher Education at Clemson University. As a critical educator, he focuses on inquiry, practice, and pedagogy that helps disrupt oppressive systems in order to support racially minoritized students. His research agenda is centered in Black student involvement, Historically Black Colleges and Universities (HBCUs), and Black graduate students.
Some of his previous work utilizes a variety of methodological qualitative approaches such as phenomenology, photo-elicitation, photovoice, and critical participatory action research. Travis' work can be found in the Journal of Student Affairs in Africa, The Bulletin, The Journal of Ethnographic and Qualitative Research, and The Journal of Student Affairs. Travis is currently a Clinical Assistant Professor and Program Coordinator of the Student Personnel in Higher Education program at the University of Florida. He ultimately hopes to become a university president of an HBCU.
Z Nicolazzo, University of Arizona, Twitter
Dr. Z Nicolazzo is an Associate Professor of Trans* Studies in Education in the Department of Educational Policy Studies and Practice at the University of Arizona. Her research focuses on the affects and effects of discourses of gender in higher education. Her first book is titled Trans* In College: Transgender Students' Strategies for Navigating Campus Life and the Institutional Politics of Inclusion.